Gone Bush
September 4, 2018 @ 6:30 pm

-

9:30 pm

AEST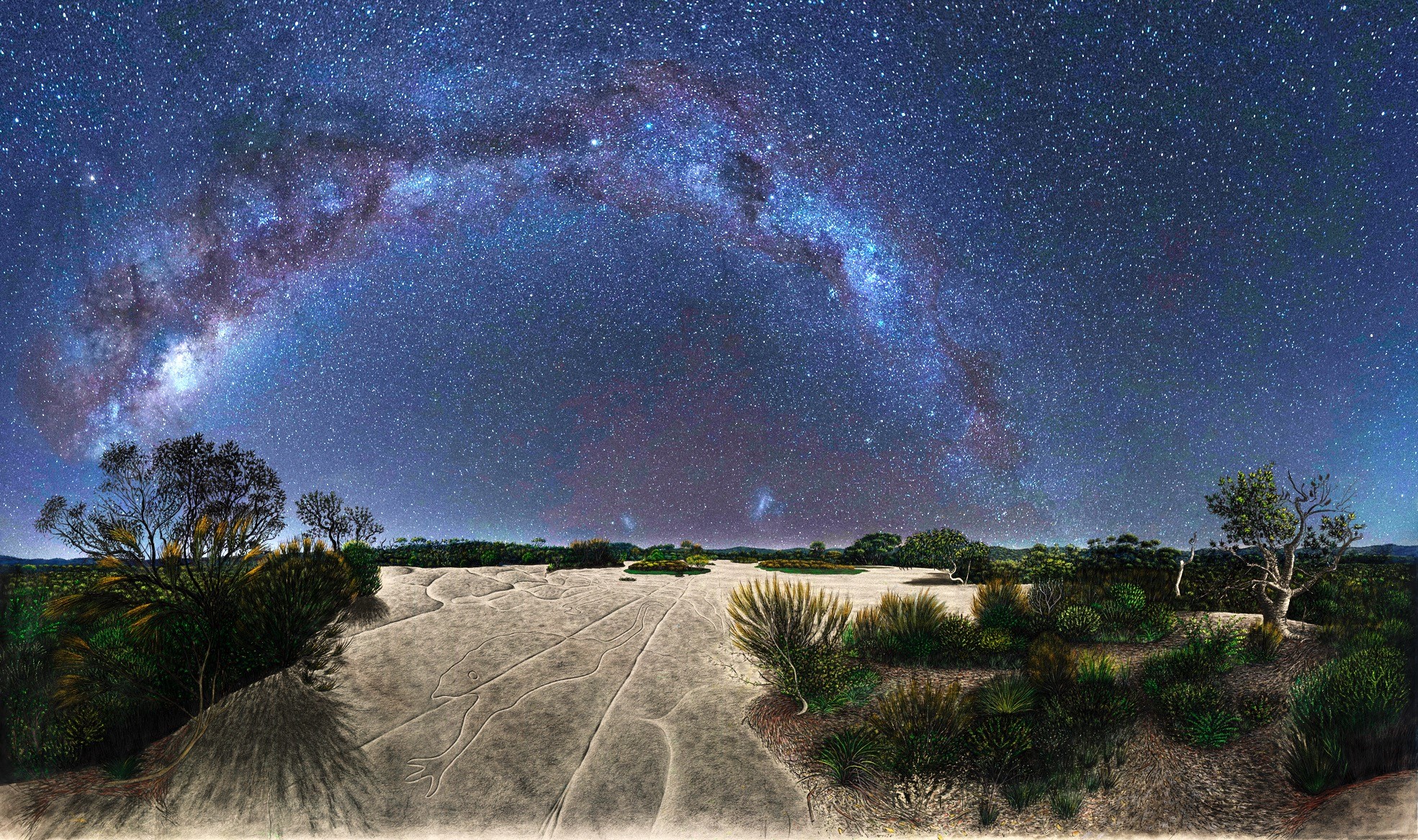 "Gone Bush" – Gala Dinner & Fundraising Art Auction 2018
On 4 September 2018 we held our gala fundraiser Gone Bush at Chatswood Golf Club, with a full capacity of nearly 100 supporters attending the event. Simon Chan, Chair of Aboriginal Benefits Foundation, welcomed all our supporters and guests and Djon Mundine, Patron of the ABF, highlighted the purpose of getting together was to appreciate life and people. He highlighted: "Reconciliation is about living with people and enjoying other people. That's the real art of the world. That's a real struggle."
Projects the ABF supports
Jennifer Isaacs, Secretary of the ABF discussed the types of projects the foundation supports – typically smaller projects that may find difficulty getting funds from government sources. She summarised the major projects the ABF has supported over the past year – Emu Runner – a film set in Brewarinna in country NSW; Ngarrawanajirri – an art centre for disabled Tiwi people on Bathurst Island; and DEFIANT – a project based in Lismore that uses art and creativity to assist youth health and wellbeing.
A trailer of Emu Runner was shown and you can view this here. This was followed by a video clip from Ngarrawanajirri, the founders John and Joy Naden at work with indigenous artists. Click here to view the video. Kim McConville, Executive Director of Beyond Empathy (BE) then gave a speech, highlighting that when young artists and the community come together, something amazing happens. It's chemistry at work and a new way of being and knowing is activated. Art drives change. This year BE has looked at cultural protocols and practices and the teachers are knowledge keepers.
Sarah Bolt and Kirk Page led the DEFIANT project and were on hand to explain that it is a public art project engaging in multiple platforms creating awareness in the Lismore area as a means to combat isolation, loneliness and the feeling of hopelessness.
Art auction
Forty-six items were up for auction (view the art auction catalogue here), including exquisite works from Pat Brassington, Mick Glasheen, Tim Johnson, Ngarrawanajirri Tiwi artists, Gary Shead, Tony Tuckson, Peter Kingston and many others. Auctioneer Roger McIlroy led some exciting bidding, with several works selling above their value. We are delighted to announce that in excess of $33,000 was raised and we thank all those who supported the auction.
Unique, lively musical performances
The ABF was honoured to have Blak Douglas and Peter Doherty (Dog Trumpet and Mental as Anything) to give live performances. Blak Douglas performed with the didgeridoo and he explained how he first started to learn the instrument.  Peter O'Doherty performed a few of his songs and he also jammed with Blak Douglas in a unique first time performance solely for the Aboriginal Benefits Foundation.
Lucky door prize
Ah Xian, another of our Patrons and John Coffey, Treasurer of the ABF closed the event by announcing the winner of the lucky door prize, a beautiful Tiwi artwork by Jane Tipuamantumirri.
The ABF would like to thank all those who attended our event. The event was fun, informative and a real eye opener in showcasing the challenges the indigenous community faces.